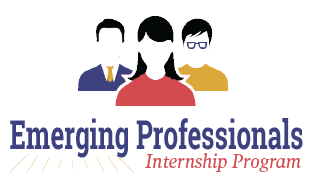 Join Zoom Meeting for Emerging Professionals Internship Program Preview Night
Meeting ID: 810 6802 3616
Welcome to the Emerging Professionals Internship Program Preview Night access.  We are glad you are interested in our exciting internship program for high school seniors.  Preview Night will take place on Monday, March 29, Wednesday, March 31, and April 1 by clicking on the link below and entering the password that was provided in your invitation.  If you did not receive an invitation, please visit with your high school counselor to discuss.  The Preview Night Presentation will begin at 6:00 pm.  If you are interested in the Emerging Professionals Internship Program, you will need to attend just one of the Preview Night Presentations.
During the Preview Night presentation you can expect to learn about the details of the program and the commitment required of an Emerging Professional.  You will also have the opportunity to hear from an Emerging Professional currently in the program.  We will be able to answer all your questions and once the presentation is over, you will be able to register for the Emerging Professionals Internship Program if you determine it is a good fit for you.
To access the Preview Night presentation, please click on the Zoom link below and enter the password you were provided on your invitation.  We will begin promptly at 6:00 pm.
Meeting ID: 810 6802 3616